Do you find yourself stressing over whether or not you have enough sponsored work coming in?
Are you tired of waiting to be picked out of a sea of other bloggers in a network of bloggers?
Do you feel as if there's no way to work with brands because you're too small of a site?
Or, do you just want to see an increase in your income?
Then, you've hit the jackpot!
What if I said you could..
Fill your editorial calendar with sponsored content three months in advance.
Authentically grab the attention of brands who want to work with you, and create long-term relationships with them.
Work with brands even if you're a smaller site. It's all about your niche and the specific brands that you want to work with.
Double your income in the next 90 days.
It's more than possible and I want to show you how!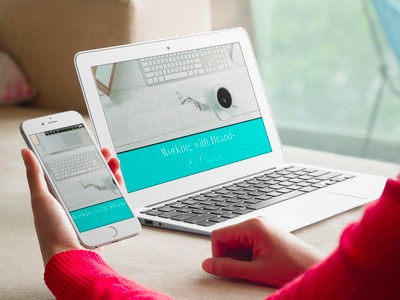 In my step-by-step course, I'll teach you how to authentically pitch brands in a way that makes you memorable and someone that they want to work with. No more being just another profile picture amongst a sea of bloggers. I want you to double your sponsored post income because that's exactly what I did. I went from having two to three sponsored posts to replacing a teacher's salary in 90 days. I now have to turn down opportunities because my editorial calendar is too full!
I want that, and so much more for you! Let's do this!